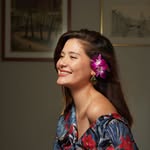 A huge shoutout to @smartairth for their support in the fight for clean air 💨 Their commitment to fair pricing and quality products is making a real difference in our #Love4Air campaign. Let's keep the momentum going and sign the Clean Air Act 📝 (Link in bio)
.
We have been so lucky to have had the support of Smartair since our 2nd phase of #Love4Air to help supply nursery's around Chiang Mai's border with air purifiers- funded by YOU (our donors) and Smart Air's CSR program (also now supplying schools in Bangkok with DIY air purifiers). Many schools are still in need, so please show your support by visiting the #Love4Air link in bio :)
.
As the Clean Air Act is still awaiting implementation from the government (link in bio to sign!), to help with your pm2.5 problems at home, apart from greenifying your space, an air filter is probably your best bet with the conditions now.
Info about the products you see in my post:

The Sqair is a simple, yet highly-effective air purifier sparing out all the gadget nonsense that makes air purifiers overcomplicated. It covers up to 40 sqm and its HEPA filter is able to capture all kinds of particles (PM2.5, bacteria, virus, mold, pet dander etc.)

Wooden legs are sourced from a sustainable forestry in Europe whilst the packaging is completely plastic free. Only the filters are wrapped in plastic as they have to be.

The QT3 is a simple on-the-go air purifier providing clean air up to 1.2 meters. QT3 refers to its look as its cute and 3 to its 3 characteristics: portable, fan, air purifier.

And then ofc the the QP lite Air Quality Monitor. Measures PM2.5, PM10, CO2, temperature, and humidity. Accuracy backed by Smart Air's third-party tests.
โพสต์เมื่อ
30 ม.ค. 66 - 19:13:49
ถูกใจ
4,980 คน
ความคิดเห็น
5 ข้อความ