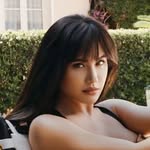 IG ปู - ไปรยา ลุนด์เบิร์ก
@prayalundberg
More fun In Person Swedish - Thai @ziggyislucky
follower

3.0m

following

1.1k

media

1.9k
💖 วันนี้ปูมาแนะนำเคล็ดลับการดูแลผิวให้ฉ่ำน้ำ สุขภาพดี ต่อให้พักผ่อนน้อยแค่ไหนก็ไม่หวั่น ไปกับคู่หูตัวโปรด ตัวแรกที่ปูใช้ช่วงกลางวันคือ Cathy Doll Whitamin C Day Cream ที่ช่วยบูสท์ให้ผิวปูขาวกระจ่างใส และ เซรั่มอีก 2 ตัวที่ใช้ช่วงกลางคืน Cathy Doll Whitamin C Serum และ Cathy Doll 15% 8HYA Ampoule ที่ทำให้ผิวอิ่มฟูฉ่ำน้ำ เห็นผลทันทีหลังตื่นนอน
.
ใครอยากมีผิวสวยสุขภาพดีแบบปูตอนนี้พิเศษมากๆ เพราะที่ @theBEAUTRIUM มีโปรโมชั่น End Year Sale 2022 ซื้อ Whitamin C ทั้ง 2 รายการนี้ ซื้อ 1 ฟรี 1 ไปเลย และ เมื่อซื้อครบ 499.- รับกระเป๋าคาร์มาร์ท 13 ปี 1 ใบ มูลค่า 350.- ตั้งแต่วันนี้ - 31 ธันวาคมนี้ ยังไม่หมดสำหรับ Cathy Doll 15% 8HYA Ampoule ปกติ 690.- ลดเหลือ 490.- เหลือแค่ 15 วันสุดท้ายแล้วนะคะกับโปรโมชั่นที่ลดแรงทั้งร้านกว่า 90% มาช้อปที่บิวเทรี่ยมกันเยอะๆน้า😍💕
.
#BTEndYearSale2022 #theBEAUTRIUM

In honor of #GivingTuesday, I continue to support the @ASPCA and their phenomenal rehabilitation work. They have rescued and rehabilitated thousands of deserving animals from abandonment, dogfighting rings, hoarding cases, puppy mills, and other cruel situations. You can help them save more animals in need by visiting aspca.org/GivingTuesday ❤️

@thedodo made this adorable video of Pirate Arthur 🥹❤️ see the full video with the link in my bio on Facebook ❤️ rescues are the best. He has forever changed my heart and life and I'm so blessed to have found him and that he's joined my pack. Adopt or foster a rescue today and you won't regret it. @istandwithmypack @rita_earl_blackwell thankful for all the work you do! Please support them today too! ❤️ https://fb.watch/h3_N6Ef2uM/ credit belongs to The Dodo

Thank you for the most awesome day 🥹❤️ thank you to @josephteohxoxo @jessy_dbg for organizing a private surprise screening for me for my friends and family. Thank you to @paragoncineplex for hosting us and literally my favorite place in Bangkok growing up! ❤️ thank you for the beautiful flowers by Khun Yui! @incrediblejuice for the amazing juices for us lastly, #ripcurlthailand for the cute praya surfboard! #HondaUltimateScreen #ParagonCineplex

Today my friends and I went to volunteer in the kitchen at @godslovenyc and I'm honestly so grateful that I got opportunity to see the kitchen and how dedicated everyone was to helping out and to the huge sense of warmth and love put in to every meal that was sent today. Thank you to @michaelkors for introducing me to @godslovenyc and all the amazing work you do ❤️ God's Love We Deliver is a non-sectarian nonprofit that cooks and home-delivers delicious, nutritious, medically tailored meals for New Yorkers too sick to shop or cook for themselves. Because illness affects the whole family, God's Love delivers to the children and caregivers of their clients, too.

This year, God's Love is on track to deliver 3 million meals to New Yorkers with life-altering illness. All meals from God's Love are free to clients and full of love!

This holiday season if you're in NYC, consider getting involved by helping prepare, pack, and deliver meals. On Thanksgiving morning, you can even help God's Love deliver 12,000 feasts to their clients. Learn more and sign up for a shift at glwd.org/thanksgiving!

If you're not able to volunteer, consider making a donation to their #CelebrateWithAPlate campaign to sponsor Thanksgiving and Winter Feast meals for God's Love clients. $20 funds a meal for a client and their guest, so that no one has to spend the holiday alone. Donate at glwd.org/celebratewithaplate!
คุณอาจจะสนใจ IG ดาราเหล่านี้
This is my truth, Tell me yours... ติดต่องานได้ที่คุณบัว 096-628-2451 หรือไลน์แอด @managerwork (มีแอดข้างหน้าด้วย) ค่ะ ❤️❤️

ตี๋ วิวิศน์ ศิลปินอิสระ(Freelance)
(Thai)Actor,Singer,MC
inbox IG 📩📤
FB: Tee Wiwid Bovornkiratikajorn
รับงานทั่วราชอาณาจักร🤘🤟

🧨 youtube : ZELLFIE
🎬 tiktok : MAXKY_RP
💡 for work
YOUTUBE : @ZELLFIE
OTHERs : 099-192-6942 p'ซวง

0902892495 ( bermb )
Actress CH3

business inquiries :
+66 (0)89-145-1635
+66 (0)61-386-4945
line id : @xoxowork
waiiwaii.contact@gmail.com
#stopasianhate 🤍

+6683-471-9907 ( K. Wut ) /